EN


The video was shot in Memento Park, an open-air museum in Budapest dedicated to the monumental statues and sculpted plaques from Hungary's Communist time. Tourists visit the sculpture park mainly on the weekends.
It is common for the visitors to be photographed near the statues in the act of imitating the pose.


IT

Il video é stato realizzato a Memento Park, un museo all'aperto situato nella periferia di Budapest che raccoglie i principali monumenti ungheresi del periodo comunista.
Il parco é frequentato dai turisti principalmente durante i fine settimana.
E' usanza consolidata per i visitatori farsi ritrarre vicino alle statue simulandone la posa.



Video projection, color, no sound, 10'53''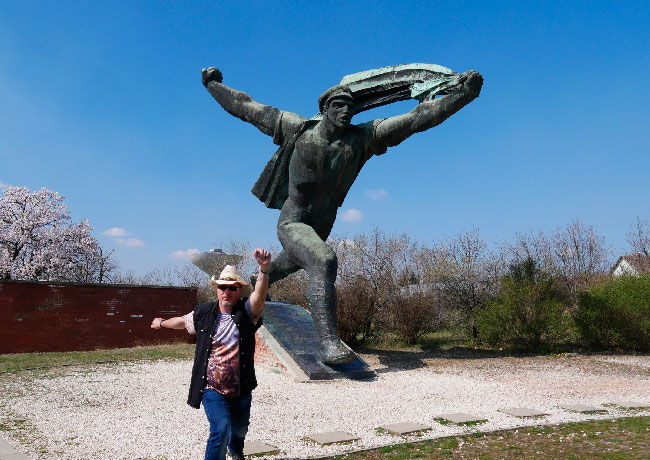 Memento Park, stills from video, 2019
Memento Park, series of postcards, 15 x 10 cm, 2019