Pornography
Series of six drawings, indian ink and crayon on paper
21 x 29.7 cm
2011
Related works:
→ Free As A Bird
EN

The magical medium is being bulldozed away. No more green reindeerin Forest Park. The angels are leaving the alcoves everywhere, the medium in which Unicorns, Bigfoot, Green Deer exist always growing thinner, like the rain forests and the creatures that live and breathe in them. As the forests fall to make way for motels and Hiltons and McDonald's, the whole magic universe is dying".
William S. Burroughs (excerpt from "The cat inside").





IT


Dappertutto gli angeli abbandonano le loro nicchie, mentre l'elemento in cui esistono gli Unicorni, le Renne Verdi e Bigfoot s'assottiglia, come le foreste pluviali e le creature che là vivono e respirano. Al pari delle foreste che cadono per far strada ai motel, agli Hilton, ai McDonald's, l'intero universo magico sta morendo.
Tratto da "Il gatto in noi" di William S. Burroughs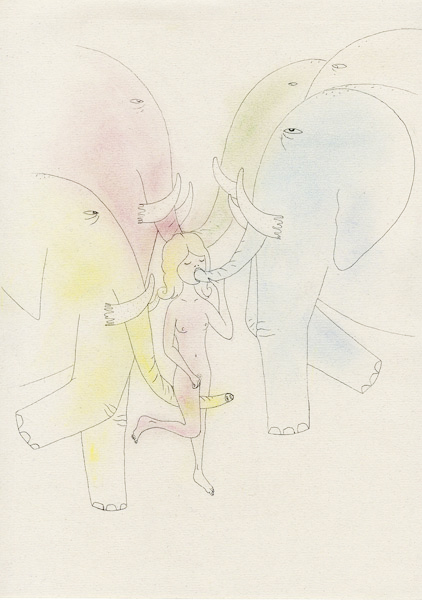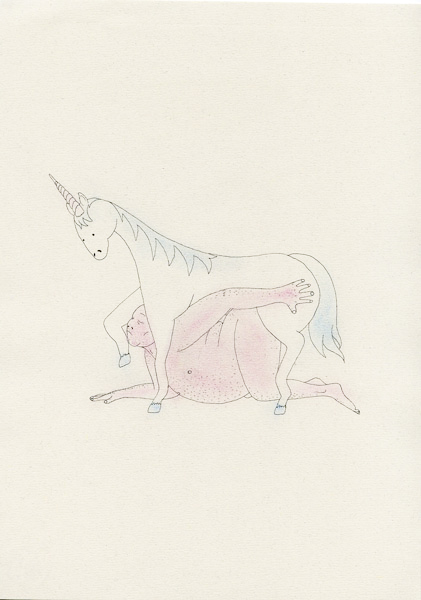 Ryts Monet, PORNOGRAPHY, 2011
private collection